Does it Work? 
by Berni Dymet
Titus 2:11-12 For the grace of God has appeared, bringing salvation to all, training us to renounce impiety and worldly passions, and in the present age to live lives that are self-controlled, upright, and godly...
For years - I looked at this whole Christianity gig - and to tell you the truth, from where I sat - it just didn't really fly. 
I mean, big stone churches. Bibles. Bishops. All those trappings - somehow got in the road of what it was all about. 
The question that I needed to have answered was - well, does it work? Clearly, if I became a Christian there are some things that I'd have to give up. No good mincing words - Christianity does has a moral basis to it.  So if I was going to have to give up some things - well, I'd want to know that it made sense. That it worked.
Not unreasonable really.
I don't know quite how to put it without sounding trite - but 10 years on - for me, absolutely it works. But it's no good me telling you that. That's a decision each one of us has to make for ourselves.  
And that's how it should be. All I'd like to do is to encourage you - don't waste this life. 
Explore. Investigate. Examine. Experience.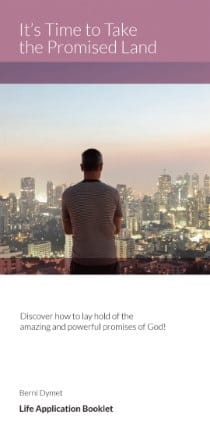 YOUR FREE BOOKLET – IT'S TIME TO TAKE THE PROMISED LAND
So many things in this world promise so much … and yet, so often, they fail to deliver. God's promises, on the other hand, never fail. Well … we know that in theory and yet, too many of those who believe in Jesus, somehow don't quite seem to manage to lay hold of God's promises in practice. How exactly do you live in the promises of God? Well, that's what our latest Life Application Booklet is all about: It's Time to Take the Promised Land.