Sermons on Worship: What Does It Mean to Worship the Lord?
June 9, 2022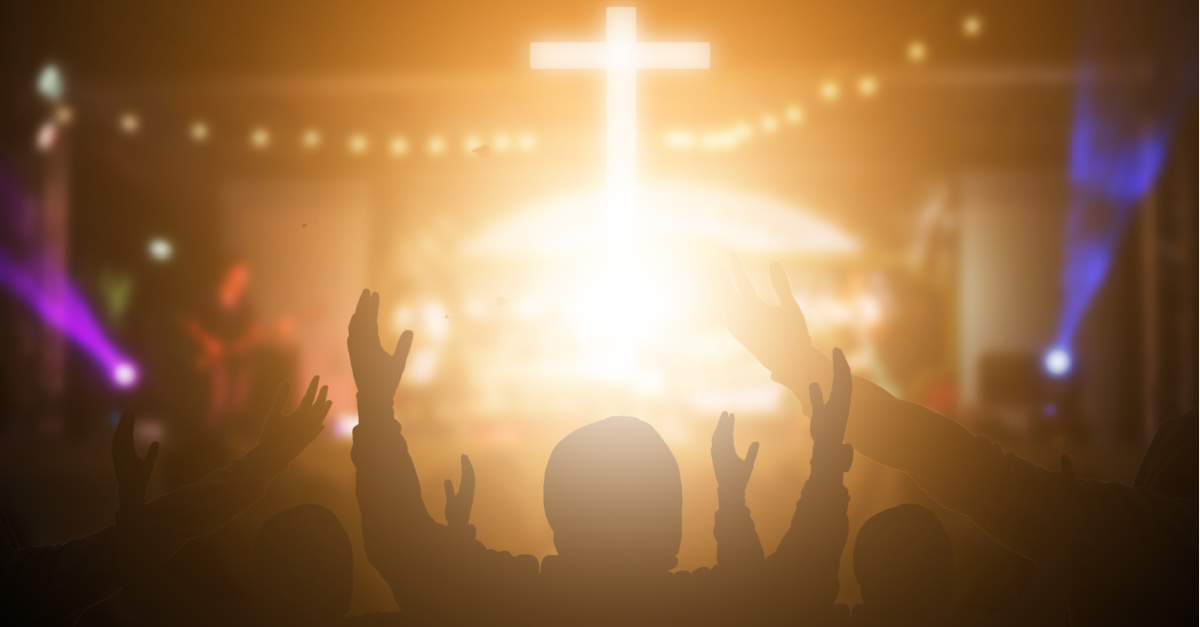 Sing to the Lord, for He has done glorious things; let this be known to all the world. - Isaiah 12:5
What should our worship look like according to the Bible? Worshiping the Lord is both a way of living as well as a specific activity, such as singing songs of praise. Our daily lives and how we conduct ourselves can also be an act of worship. Colossians 3:14-17 encourages believers to "put on love, which binds them all together in perfect unity. Let the peace of Christ rule in your hearts, since as members of one body you were called to peace. And be thankful. Let the message of Christ dwell among you richly as you teach and admonish one another with all wisdom through psalms, hymns, and songs from the Spirit, singing to God with gratitude in your hearts. And whatever you do, whether in word or deed, do it all in the name of the Lord Jesus, giving thanks to God the Father through him."
Worship may take place in different forms but all worship stems from the desire to glorify and show reverence to God for all that He has done. Please enjoy the messages on worship gathered below as you seek to deepen your relationship with Jesus Christ. How can you worship the Lord today?
What is True Worship?
Whether we realize it or not we all worship someone or something. Question is, who or what is it? And is it true worship? We'll delve into that today, but Pastor Ed will also point out that worship goes far beyond the songs we sing. Our entire life is designed to worship God.
Worship: A Commitment . . . Not a War
Although the words worship and war don't seem to go together, the choice of music service and sermon style is occasionally a point of bitter contention.
Often, a congregation simply needs to define the biblical essence of worship and distinguish it from the varying expressions of worship.
In his sermon on Matthew 15:1–12 and Romans 11:33–12:2, Pastor Chuck Swindoll helps you do just that. Deepen your worship and learn how to keep the main thing the main thing.




True Worship
Where, and when, do you worship God? Does it happen primarily at church . . . and only when the music is playing? Is it an emotional experience . . . a rush of spiritual thoughts . . . a sense of closeness to God that's hard to predict and sustain?




Reorienting Worship
In 1 Corinthians 14:26-40, we see how, rather than being just another consumerist activity, the essence of true worship is surrender to God, which reorients our hearts to be like Jesus, and build up others in love.
What Would Jesus Say About Your Worship?
Is your worship empty, fruitless, pointless and worthless? True worship is pleasing to God and comes from the heart. In this message from Pastor Jeff Schreve, you will be able to determine if your worship is worthless or well pleasing to Jesus.


True Worship
Today, we begin a study of Mark chapter fourteen. There we are at church on Sunday sitting in the pew singing along with the worship team, or we click on our favorite music app on our phone, and we call it worship! But that's not the only way we worship! As we'll see on a Daily Walk it's a way of life. Today we run across a woman who was involved in true worship that caught the attention of Jesus. God is looking for sincere worship from us today as well.



A Purpose to Praise
You and I are great creations. We've been created to praise and worship God, and the sooner we realize and do that, the better off we'll be! For our purpose in life will never be realized until we do what we've been created for. Pastor Al Pittman takes us now to Psalm 145.


©Getty Images/Arkira