June 7
For the mind set on the flesh is death, but the mind set on the Spirit is life and peace…
Romans 8:6
Are you a "springer" or a "feeler"? Springers pop out of bed each morning ready to dance into the day. Feelers take it slow. Their eyes open and they lie there awhile, then stretch one leg down to the floor, followed slowly by the other. I know, because I'm a feeler. Springers also go to sleep when they head hits the pillow. But we feelers ease in and ease out. When I ease into the day after waking, I am setting my mind, a necessity for both types. If you're a springer, it's important to discipline yourself to wait and set your mind on the Spirit, and if you're a feeler, you must discipline yourself out of bed once the mind of set.
Click here to sign up for your free Winning Walk newsletter!
---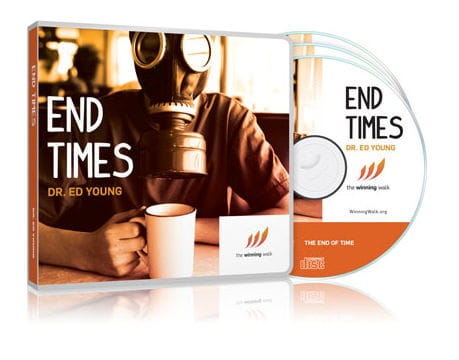 You can have confidence, joy, and peace – even in death!
As believers, we don't need to fear the end of the world. Jesus has conquered death and promised us eternal life with Him!

Dr. Ed Young takes an in-depth look at life, death, the second coming of Christ, the great judgment, and the promise of heaven in his 5-message CD series, End Times.

It's our gift to thank you for your generous donation to The Winning Walk below.

Thank you for your support – and may the End Times series empower you to be confident in your future, as you know the proven truth of God's plan for the end of time.