August 5
As for God, His way is blameless; the word of the LORD is tried; He is a shield to all who take refuge in Him. Psalm 18:30
It's illogical to blame God for the bad things that happen to us, rather than the devil. People say that if God is all powerful, He could have prevented their tragedy. God allows us freedom, and that means accidents can happen. But God's promise is to provide meaning and blessing through the things that happen to His covenant people. A world without God can only look to blind fate, and has no hope in the face of suffering. Those who trust in God discover He is blameless, and that He shields them from the destructive objectives Satan tries to accomplish through their hurts.
Click here to sign up for your free Winning Walk newsletter!
---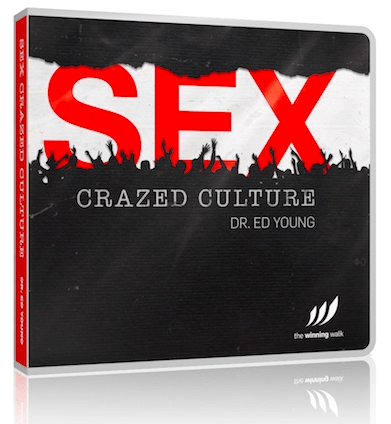 'Sex Crazed Culture' Shares Proven Truth About Sex
Dr. Young speaks the truth in love about important issues regarding marriage and relationships in his CD series 'Sex Crazed Culture.'
 
'Sex Crazed Culture' is our gift to thank you for your generous donation to The Winning Walk, so please give now and request your copy.
 
Thank you for sharing the proven truth of God's Word!